Douglas East - Philip White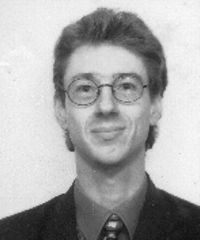 Standing as an Independent candidate to represent the constituents of Douglas East, and to serve the best interests of the Isle of Man; Locally, Nationally and Internationally.
The last general election was five years ago. On that occasion, only 51% of the electorate of Douglas East turned out to cast their vote. Over the last term of the Government, Douglas East has been represented by two members who gained only 36% and 23% of their constituents vote. Douglas East, and the constituency of Middle, attracted the lowest turnout over the whole of the Isle of Man. Out of all of the constituencies in the island, only ONE elected their MHK with a majority backing of his entire constituents (Ayre).
If past trends continue, then this year's poll will attract less than half of the voters. Despite the continual fall in voting turnout, no-one has attempted to address this major issue.
Standing For:
An Independent Ombudsman to oversee the activities of Government and its employees.

Introduction of a Freedom of Information Act.

Enforcing the culture of 'Open Government'.

Introduction of real Government accountability.

Linking the pay of MHKs to nationally agreed civil service pay scales.

Pushing for an increase in the powers of Local Authorities.
Standing Against:
The Ministerial block voting system.

Secrecy and concealment of information.

Appointment of non-elected people to ministerial positions.

Avoidance of accountability.
Why is voting turnout falling each year?
The assumption is made that the majority of the population no longer care about what happens within Tynwald. In itself, this is very worrying, as your vote could influence the decisions directly affecting us all: those of population control, taxation, provision of basic healthcare and social security. More worrying, however, is the issue that Government has not been interested to investigate the real reasons. Is there a problem with people attending polling stations? No-one has proposed the idea that this might be a symptom of something very fundamental: that the majority of voters are now actively withholding their vote, due to an increasing frustration in the administration of central Government.
Why am I standing as a candidate for the House of Keys?
I stand to raise the issue of two-way communication;
the basis of true representation.
The falling interest in national politics needs to be raised. By standing on one issue, and one issue alone, I am giving you the opportunity to express your feelings. I suspect that a major factor in decreasing poll turnout is that the general population feel 'isolated' from the democratic process. Many feel cynical about the role and effectiveness of Members within Tynwald. As there is no other method by which you can register your concerns, the only way you can be counted is to vote. I sincerely believe that I am a suitable candidate to carry your concerns into the House of Keys. Whether I am elected to represent you or not, by voting for me you can express your views and help me push for the proposals set out in this document.
Towards an effective government.
The Island is increasingly being subjected to pressures and changes outside it's own shores. The ability to adapt to these issues in a timely manner has already proved to be a difficult challenge. We need Government ready to act decisively in the national interest. We need Government that is prepared to defend our independence, and is capable of maximising the opportunities presented.
Towards an honest, open and accountable government.
Above all, however, we need a government that is prepared to divulge all information about it's actions, in order to effectively monitor it's performance.
It is not acceptable for government departments and individuals to hide behind a cloak of secrecy. Neither is it acceptable for our representatives to be able to decide on their own pay. 4½ years ago, MHKs awarded themselves a basic pay rise of approximately 17%. This does not take into account the rise in ministerial pay. They also granted themselves severance pay after the completion of their 5 year fixed-term contract.
Biography:
I was born near Birmingham in 1967. After gaining my degree in London University in 1988, I spent a year's apprenticeship in St. James' University Hospital (Jimmy's) in Leeds. Since then, I have worked in a variety of hospitals; NHS, private (BUPA) and military (RNH Haslar, Gossport). In 1993 I gained both a Diploma in Clinical Pharmacy and the Health Services Management Diploma, and subsequently joined the Institute of Health Services Management.
Six years ago, I moved to the Isle of Man. I am now 34, single with no children. I currently work across the entire island as a relief pharmacy manager, and also maintain and administer network services for an internet services provider based in the UK. I currently fit into the classification 'First Time Buyer'.
Contact me by telephoning: 468503, or Email: phil@itmagic.ltd.uk
Whatever your viewpoint, PLEASE take time this year to use your votes in selecting TWO out of the four candidates to serve this constituency. The debates have been running for weeks, and the manifestos for the other three candidates have set out their core beliefs and proposals. The issues they raise ARE important, and WILL have an effect on your everyday life if they gain a seat in the House of Keys.
If, however, you feel strongly about the issues I have raised, or either feel that you cannot support one or more of the current candidates, please DO NOT waste your vote by not turning up to your polling station on Thursday 22nd November. Do not vote for only ONE candidate. If you did not vote in the last general election; if you feel that there is little point in exercising your vote; if you have lost faith in the current system and despair because you feel that you have no voice; please consider making that extra effort this time to vote for WHITE this November. This year you have the chance to be counted, instead of being ignored. Use your votes this year, and help me to send the unequivocal message that measures need to be taken to honestly open up the democratic process, and to involve the general public in the issues that are being made on our behalf. This way, you will be recognised as a voter with important views, opinions and feelings. Don't let the system ignore you yet again.
If you have problems in casting your vote, please contact me by telephoning 468503. You are eligible to apply for an absent voters form, or to appoint someone to cast a proxy vote on your behalf. If you have difficulty in getting to the polling station, help with transport can be provided. If you will be working during the polling period, your employer must allow you time to get to the polling station to vote. Refusal of this right contravenes Section 28 of the Representation of the People Act 1995.
You only get a chance to vote ONCE every FIVE years.
Whatever else you do on Thursday 22nd November,
USE YOUR VOTES!
Publisher: Phil White, Flat 1, Seamount, Gellings Avenue, Port St. Mary
Printed by: 3 Legs Ltd, Sovereign House, 15 Princes Road, Douglas.
REPRESENTATION OF THE PEOPLE ACT 1995
PLEASE NOTE
The views and opinions stated within this manifesto are those of the electoral candidate and not those of 3 Legs Limited or its staff. Inclusion within this website does NOT represent any endorsement of this candidate by 3 Legs Limited.
3 Legs Limited is politically neutral in respect to this website and its contents. The above text was provided by the election candidate.
3 Legs Limited is not liable for any errors or omissions. E&OE