Candidate Profile
Bill Malarkey - Douglas South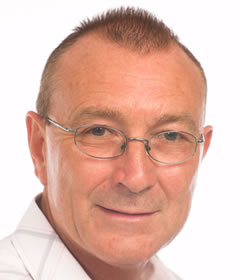 | | |
| --- | --- |
| Full Name | Bill Malarkey |
| Age | 55 |
| Marital Status | Wife Carol |
| Children | 3 Girls Michelle, Paige and Philippa |
| Place of Birth | |
| Occupation | Electrical Engineer & Company Director |
Political History & Views
What is your political history or relevant experience?
Are you a member of any organisation which guides or influences your political views or polices?
What are your main national issues?
Budget / Next Generation
The over spending by the present Government will be felt for years to come. We need a closer look at our spending budget and introducing better "housekeeping", ensuring our children do not suffer for the spending sprees incurred by the current Government.

Housing
By introducing split equity mortgages for the over 40's, more affordable housing by using Government owned land for first time buyers and by taking tighter contol on land ownership by developers in a bid to stop them dictating our housing polices and prices, it should go a long way towards helping Manx Residents get on the housing ladder.

Immigration
A major point of debate which must be addressed sooner rather than later, but with caution. We must be careful not to jeopardise the rights of many Manx Citizens who could be prevented from working in the UK.
What are your main local issues?
Many voters of South Douglas are aware of my work together with David Cretney and local residents in trying to prevent developers from building on land in front of Farmhill Manor House, I will continue that fight. It is important to maintain as much open space as possible in Douglas and the recent purchase of Middle Farm and Road Island by Dandara must start alarm bells ringing for the residents of Anaghcoar and Pulrose. I promise to monitor this with great interest.
I would like to see more funds made available for community activities to keep children off the streets. School bullying is a problem which needs addressing together with drug related problems, in actual fact these do exist.
As a matter of urgency our pensioners and those on lower income need help fighting the constant spiraling energy costs which are not consistent with pensions and income support levels.
What do you believe you would bring to government as an MHK?
I am standing for the seat vacated by Adrian Duggan. I support David Cretney's re-election campaign as I have great respect for the work David has done, past and present, for the people of South Douglas. Although our party politics may vary, we have very similar views in respect of the future needs of South Douglas and I would be happy to work alongside David as I have done in the past.
As a member of The Liberal Vannin Party I promise the Island Residents that with your support and votes we WILL make a difference, we will get rid of the "old boy's club", putting the respect back into our Government. People who have had past dealings with myself can assure of my positive approach and 'can do' attitude.
Other Documents & Information