Candidate Profile
Carol Jempson - Douglas East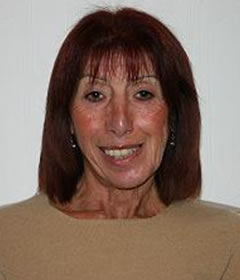 | | |
| --- | --- |
| Full Name | Carol Anne Jempson |
| Age | |
| Marital Status | |
| Children | None |
| Place of Birth | London - moved to the Island in 1980 |
| Occupation | Human Resources Manager |
Political History & Views
What is your political history or relevant experience?
I come to this election with no previous political history and therefore provide some fresh blood and a fresh approach. I have constantly heard that what the Island can do with are some people from private sector business in the Keys - I have that kind of experience, having worked in management for a large finance sector employer here for 20 years. What is more I am a founder member of the organisation, so I have played a part in shaping and developing the business. I have served on the Work Permit committee since 2005 am Chair Elect of the IOM Branch of the Chartered Management Institute, therefore my knowledge encompasses a broad range of the Island's business and employment affairs. I have run a final salary pension scheme and am aware of the implications of underfunding such schemes and how the deficits increase if left unchecked. The public sector scheme deficit will spiral out of control unless measures are implemented now to stop it.
I am also a user of health and public sector services and so can draw on my own experiences when determining the performance of these services.
Are you a member of any organisation which guides or influences your political views or polices?
I am a member of the Liberal Vannin Party which has at its heart the will to serve the people of the Isle of Man with honesty and transparency. Members of the party believe in social justice and the LVP candidates standing at this election comprise a group of people with specialisms who are willing to put those specialisms to use on behalf of the Manx nation. The Liberal Vannin Party brings a whole new approach to island politics - we just cannot afford more of the same.
What are your main national issues?
The issues that are affecting all the people of the Isle of Man. Health, welfare, immigration, housing, law and order and stemming the flow of taxpayers money haemorrhaging from ill conceived and badly planned projects. One of my biggest criticisms of previous governments is that they have looked to the UK to copy what they do in terms of handling health, welfare, public sector services and social issues when it is obvious to anyone that the UK model does not work. What we need to do is look to other countries who have got it right and start to try to copy them.
What are your main local issues?
Douglas East is a densely populated area and is in danger of becoming like any other inner city if we don't act now. I am concerned about housing, young people on the streets for want of things to do, Douglas Promenade at the weekend and the health and welfare of everyone in the area. Community post offices and doctor's surgeries are a vital part of any community and I shall fight to maintain these for the people of East Douglas.
What do you believe you would bring to government as an MHK?
A fresh approach; I am not afraid to speak my mind or challenge when necessary and I have a wealth of experience gained in my years living and working on the island which I can put to good use on behalf of the people.
I will bring with me common sense and a no nonsense approach; that is what I think the people of the Island are now looking for in their elected representatives.
Other Documents & Information