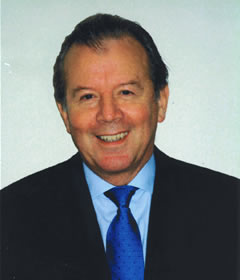 Candidate Video Interview

Manifesto
Not Yet Available
Candidate Profile
Chris Robertshaw - Douglas East
Full Name
Christopher Roy Robertshaw

Age

58

Marital Status

Married

Children

2 Children, 5 Grand Children

Place of Birth

Chester
If not the Isle of Man when did you move here?
1969
Occupation
Retired Hotelier
Political History & Views
What is your political history or relevant experience?
I have a business background bit one which brought me into contact with Government in a number of areas. I was also a member of the Hospital Administration Committee and a Director of a Housing Charity.
Are you a member of any organisation which guides or influences your political views or polices?
I am an in dependant candidate and have drawn and developed my views from a wide range of sources.
What are your main national issues?
A new approach to national issues including an integrated transport and planning policy, the creation of a more democratic parliament, a move toward smaller, smarter governance, the maintenance of a more cohesive society in the pursuit of the ideal that government duty is to truly serve the people.
What are your main local issues?
The re-establishment of the respect for, and the care of, what is a very important residential area which, in recent years, has been badly neglected.
What do you believe you would bring to government as an MHK?
Fresh thinking to a stale house and new ideas to break the current political mindset.
Other Documents & Information