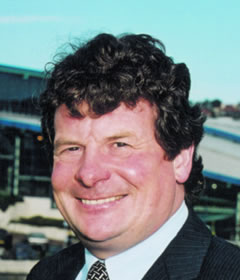 Candidate Video Interview

Not Yet Available
Manifesto
Not Yet Available
Candidate Profile
David Cretney - Douglas South
Full Name
David Clifford Cretney

Age

52

Marital Status

Married

Children

2 Daughters – Sarah, 21 and Julie, 16

Place of Birth

Douglas, Isle of Man
Occupation
Full Time MHK
Shopkeeper (Managed by others on my behalf). Because of my constituency and government duties, I have not spent one day in the shops in the last 10 years.
Political History & Views
What is your political history or relevant experience?
Are you a member of any organisation which guides or influences your political views or polices?
Member of the Manx Labour Party 1980 to date.
What are your main national issues?
Continued development and diversification of the economy to provide well paid secure employment and promoting local business, particularly in view of the increased costs of conducting business in the island.
On-going investment in health services and education.
Easing the housing problems for younger people, and more sheltered housing to make best use of the public housing stock.
Addressing the cost of living issues for the elderly and low income groups, including those just above benefit level, particularly in the light of continuing energy and other price increases. We should also be incentivising energy efficiency initiatives for all.
Management of population (residency control). I took the Residency Bill through the House of Keys and this, combined with work permits and benefit restriction for 5 years, should assist government develop the economy whilst avoiding abuse of systems seen elsewhere.
Provision of improved leisure facilities for the 14-18 year old age group.
Control of expenditure and accountability of the executive to Tynwald.
Enhancing our commitment to the environment of our lovely island.
What are your main local issues?
Working with residents to avoid inappropriate developments.
Supporting a programme of on-going housing improvements.
Liaison with the Police and others to eliminate the increasing problems associated with anti-social behaviour and maintaining safe communities through such partnership working.
What do you believe you would bring to government as an MHK?
The experience gained over the 21 years that I have been a "full time" MHK for South Douglas would be put to good use as we face the challenges ahead.
My approach has always been open and honest, and I am known for "getting things done" rather than just talking about the problems. Having served at the highest level in government and looked after a busy constituency, I have demonstrated that I am not afraid of hard work.
When my constituents need me I am always available to support them and I adopt a commonsense, positive approach to my work.
I want to see the island continue to make progress; I do not want to see a return to high unemployment levels. The continued growth of the economy over the last 22 years must be seen to be of benefit to all to avoid social division, and I would pledge myself to work with others for the good of the Isle of Man and its people into the future.
Not only can I identify problems, but I believe I can help find solutions. The legislature should be proactive and imaginative in taking the island forward. I do not subscribe to the view that the more legislation Tynwald enacts, the better. I support an on-going review to ensure we have quality, user friendly laws and regulations and avoid unnecessary bureaucracy.