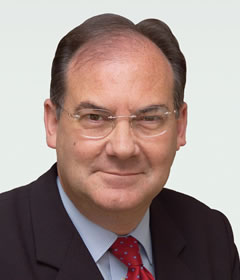 Candidate Profile
Geoff Corkish - Douglas West
| | |
| --- | --- |
| Full Name | Charles Geoffrey Corkish |
| Age | |
| Marital Status | |
| Children | Two - Stephen and Sarah |
| Place of Birth | Doglas |
| Occupation | Communications Manager at IOM Steam Packet Company |
Political History & Views
What is your political history or relevant experience?
No direct involvement in politics but regular contact with government departments through my employment and through community projects.
Are you a member of any organisation which guides or influences your political views or polices?
No but I am involved in the following: Chairman of IOM Anti Cancer Asociation, member IOM Arts Council, Trustee of Douglas Buxton Music Trust, Treasurer of IOM Church Music Association, Board trustee Mersey Mission to Seafarers and a regular contributor to Island events.
What are your main national issues?
Continued economic sustainability, nurturing on Island business opportunities, immigration and its impact on our community, housing, law and order, policing, health, care for the elderly, government expenditure, tourism and a return to a culture of respect and dicipline in our community.
What are your main local issues?
Through my canvassing I have been made aware of various problems affecting Douglas West constituents - parking, government spending and accountability and immigration issues, youth culture, drug culture, planning, cost of heating and health care.
What do you believe you would bring to government as an MHK?
Honesty, accessibility, committment and enthusiasm for this Island and its people.
Other Documents & Information