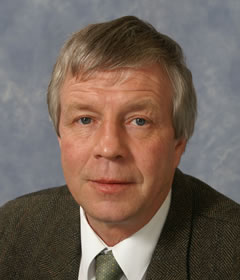 Candidate Profile
John Rimington - Rushen
Full Name
John Rimington

Age

Marital Status

Children

2

Place of Birth

If not the Isle of Man when did you move here?
1968 and again 1988
Political History & Views
What is your political history or relevant experience?
Member - South Manchester District Health Authority 1984-88
Member - Rushen Parish Commissioners 1992 - 2000
MHK for Rushen, June 2000 to date
Minister of DAFF 2001 - 04
Minister of DLGE 2004 - to date
Are you a member of any organisation which guides or influences your political views or polices?
I am a long standing environmentalist. I am currently a member of Friends of the Earth.
What are your main national issues?
Maintaining a healthy and diverse economy which provides the funds for high quality public services and is a necessary foundation of our 'quality of life'.

Moving the environmental agenda forward across all our activities such as energy conservation, renewable energy, recycling of waste, cleaner transport, a cleaner Island, better planning for a quality living environment, house building, etc.
Reforms to provide a fair taxation system at both local and national level.
What are your main local issues?
Support for a well planned Marina in Port St Mary to help regenerate the village and boost Tourism in the South.

Secure a viable future for the Marine Laboratory to support fisheries and good environmental management of our seas.
Ensure that any future planned development in the South is well designed, modest and entails the appropriate infrastructure (Castle Rushen High School is bursting at the seams!)
What do you believe you would bring to government as an MHK?
A proven track record as a Minister of two Departments, a commited environmentalist, an ability to scrutinise public finances and understand legislation and the strength to tackle difficult issues for the good of the Island.