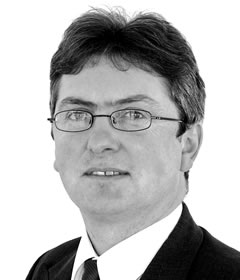 Candidate Profile
John Shimmin - Douglas West
| | |
| --- | --- |
| Full Name | John Philip Shimmin |
| Age | 46 |
| Marital Status | Married |
| Children | 2 Sons |
| Place of Birth | Douglas |
| Occupation | Minister for Home Affairs (formerly a teacher) |
Political History & Views
What is your political history or relevant experience?
Member of DAFF, DTI, Home Affairs, Chair IOM Post during 1996-2001.
Member of Standing Committees on Economic Initiatives, Public Accounts, Constituional Affairs (same period).
Minister of Transport 2001-2005, Minister of Home Affairs 2005-current
Are you a member of any organisation which guides or influences your political views or polices?
NO. (Involved with following bodies - Relate, Alcohol Advisory Service, Life Education, Douglas Development Partnership)
What are your main national issues?
Economic challenges and opportunities,efficiency of Government services, social well-being, immigration, housing, external relations, environment, pensions, infrastructure, costs of energy/nursing care, police/education/health, young people, quality and appearance of town centres(and beyond), expenditure of Government, use of technology to drive efficiencies and so many more!
What are your main local issues?
As above-success of Island benefits all residents. Local issues tend to focus on parking, planning matters, post office services, neighbourly disputes.
What do you believe you would bring to government as an MHK?
Experience, commitment, honesty and hard work