Candidate Profile
Kate Beecroft - Middle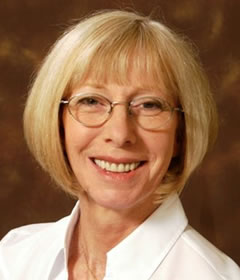 | | |
| --- | --- |
| Full Name | Kate Beecroft |
| Age | 53 |
| Marital Status | Married to Tony |
| Children | 5 jointly |
| Place of Birth | Isle of Man |
| Occupation | Accountant |
Political History & Views
What is your political history or relevant experience?
I have no political experience, but I think this is an advantage as I can see issues from a different angle and bring a fresh approach to politics.
I have worked in the finance sector for more than 20 years and have an interest in three businesses. One of these is a Manx trading company so I have experience of business from different angles.
Are you a member of any organisation which guides or influences your political views or polices?
The Liberal Vannin Party
What are your main national issues?
An open and accountable government
Immigration and work permits
Housing
Law and order
Heating and energy costs
More emphasis on providing for the disadvantaged
Diversification of the economy
Public transport
What are your main local issues?
Improved provision for the blind and partially sighted
Traffic
Anti-social behaviour
Parking at Nobles Hospital
Amenities for the young
What do you believe you would bring to government as an MHK?
As a member of the Liberal Vannin Party I believe that, as a Party, we can bring about the changes that are necessary.

As the candidate for Middle, if elected, I will encourage more inter-action between people and politics by holding quarterly meetings. These will be in addition to the normal surgeries and, apart from informing the constituents of what I have been doing and what has been going on in government, I also want them to be a place where people can bring their concerns on current issues and their ideas. We have a wealth of experience and ideas on the Island, which are not heard except around the dining table or at the pub. We need fresh ideas and new angles to different issues.
Other Documents & Information