Candidate Profile
Roland Ardern-Corris - Douglas West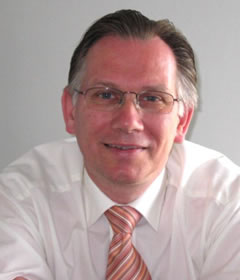 | | |
| --- | --- |
| Full Name | Roland Ardern-Corris |
| Age | 55 |
| Marital Status | Married |
| Children | Son |
| Place of Birth | Douglas |
| Occupation | Museum Technician |
Political History & Views
What is your political history or relevant experience?
I have spent 10 years on the Executive Committee of Civil Service Union. This has given me a unique insight into the workings of Government and the Civil Service.
Are you a member of any organisation which guides or influences your political views or polices?
I am a Member of The Liberal Vannin Party whose policies of open and accountable Government I support and believe in.
What are your main national issues?
Government must be made open and accountable to the taxpayers. Public servants must be accountable to the people via the elected Government.
The last Government seems to have acted very irresponsibly with our money. It is a lot like someone having too many credit cards and not worrying about how to pay them off!
I believe that Government finances need to be carefully examined and a plan put in place to bring the public purse into a more solvent position. We must not just rely on the Finance sector to bring in revenue, but must diversify our industries including building on the potential of e-commerce. The success of the Island economy will be through high added value products and services. We must not forget traditional industries like Tourism or Agricultures as they still have a small, but important role to play.
Immigrations issues will potentially pose more of a concern than they do now especially when more countries become part of the EU. There are ways to control immigration that can be used legally and effectively if we have the political will. We should use a points system similar to Australia to put us back in control of who lives and works here.
The MEA fiasco combined with rising oil and gas prices has left us in a desperate situation regarding energy costs on the Island. This will impact not just on householders, but on the profitability of the very industries on which our economy relies. The "new" power station that has cost us so much will wear out in a few years and need replacing (well before its debts are paid off). Now is the time to be looking at innovative solutions for energy from renewable sources such as tidal and wind power to meet the demands of the Island. It is actually possible that we could be an exporter of electricity.
The cost of transport of people and freight both on and off the Island needs to be addressed if we are to have a buoyant and prosperous economy which will maintain a good quality of life for all. We need to thoroughly look at the Steam Packet User Agreement to make it work for the Island's benefit rather than that of an investment bank. This Island lifeline is too important to be left in the current situation. A committee of experts should be set up to examine ways of securing economic and reliable travel to and from the Island.
Our young people need affordable housing and this issue needs to be addressed as a top priority to help our future generation. Liberal Vannin is doing research into the most effective way to address this issue and part of the solution may well be a part equity mortgage scheme to allow quality and affordable housing for all who need it.
Crime has recently increased by 20% and we need to look at the underlying causes in order to deal effectively with issues of Law and Order. Liberal Vannin will develop strategies to deal with the causes of crime and to empower the police with the resources required to tackle the Law and Order issues. I believe we should look at jurisdictions from all over the world to see what the most effective way of preventing crime is in the first place and when crime has been committed, then what is the most effective punishment.
We hear about gangs of youths roaming the town at night. A solution for this is to give them somewhere to go other than roam the streets. We need to spend time and money on having enough youth clubs and other resources to occupy and entertain our young people who are the future of our Island. Money spent on them now is money saved in the future and should be considered as a social and economic investment. Any youth facilities provided must be partially run by the young people using the facilities as they know what they want and need to know it is for their benefit.
What are your main local issues?
A major concern of many older people in Douglas west is the moving of services such as doctors surgeries and post offices away from where they are needed. This causes inconvenience and having things of the doorstep is one of the nice things about living on this Island. We should not lose these services just to save a few pounds. Government exists to serve its people, removing services is not serving the people.
If elected, I will work towards meeting the individual and community needs of the constituents in areas where real concern is expressed. Many years of negotiating on behalf of others in my union position will hold me in good stead for constituency work. One thing I intend to do if I am elected is to visit every constituent in West Douglas during the 5 year term of office, as well as holding regular meetings where I will make myself available and accessible. I will regard the constituents of West Douglas as my employers and it is to them that I will ultimately be answerable.
What do you believe you would bring to government as an MHK?
A wealth of experience gained in both the private and public sector. An wide and diverse knowledge base and a real interest in people.