Douglas West - Mike Percival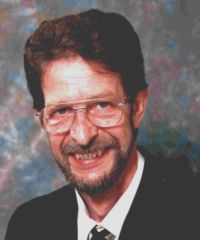 Dear Voter,
I trust you will take the time to read my manifesto, and that some of the points contained in it will encourage you to vote for me on November 22nd in the General Election for the House of Keys.

I was born in May 1952 , the second of four children of Tony & Helen Percival and spent my formative years in Laxey. Educated at Ramsey Grammar School I became well known as one of the 'voices' of Manx Radio during the 1970s and 80s before moving into the print industry. I have always taken an active role in the community and have been a member of Douglas Round Table, the Isle of Man Lions Club and am currently secretary of Onchan Rotary Club. My interests include motorcycling and the theatre. I am married to Jan (nee Teare) and we have two daughters, Emma (23) and Erica (20). We have lived at "Lezayre", Quarterbridge Road for the past seventeen years.
I have set out below just a few of the items that I feel strongly about, each item could fill a manifesto but I have tried to be brief:
EDUCATION
West Douglas has some 40% of the secondary school pupils in the Island. This is too high a percentage. I am in favour of the plan to site a secondary school in the Onchan area to relieve the situation. However, five years is too long to wait, the work should be moved forward to 2002. The two Douglas Secondary schools have reached saturation point. Smaller secondary schools tend to have better records in standard of educational performance, and behaviour. This would also relieve pressure on the roads within the area - less pupils coming in, less traffic passing through.
More should be done to ensure that a higher proportion of our young people who attend University return to the Island to work. At the moment we have a large influx of people coming in to take jobs within the Finance Industry - jobs that could be filled by our own residents if they came back. We must make returning home a more attractive proposition.
At the moment we have facilities on the Island to train teachers to primary school level, we should enlarge this to encompass secondary school level. In the meantime we need to ensure that sufficient numbers of teachers are attracted to the Island to maintain the current high standards - and improve on them. This would mean removing, or altering, the capping placed on teacher numbers. A small price to pay for our young people - they are our future.
The new Hospital is a welcome addition, but we need the staff to man it. Nurse training has recently re-started, but only for adult general nursing. We have a continued and growing requirement for nursing staff in all fields. We can expand the facilities to ensure a centre of excellence for nurse training.
ECONOMY
Currently we have an economy in good shape and a thriving Finance Sector, one with stringent controls. Despite this we are under constant pressure from the UK Government, Europe and others. We are being regarded with suspicion as a possible home for terrorist's money laundering. The Edwards report recently showed that our controls are already better than those of the United Kingdom but we must remember that we want to attract business, not frighten it away.
We cannot operate in isolation from the rest of the world, particularly in view of the current turn of events regarding terrorism, and every effort should be made to ensure we stay one step ahead.
The Island has made moves to diversify the economy - shipping and the film industry being two examples. A policy of searching out and attracting different types of industry will have to be pursued aggressively. One way of following this would be closer links with the Private Sector - there is a wealth of experience and knowledge out there, which should be used to greater advantage. The IT sector alone could provide a worthwhile boost to the Island's funding and employment. The recent allocation of licenses for on-line gaming was a start but did not go far enough.
Tourism, whilst no longer our major revenue source, remains vital to the economy. TT Week alone brings in a considerable sum. More encouragement for specialist holidays and support for our hoteliers is the logical way forward.
I would like to see more investment in people - better re-training facilities in order that people may qualify for one of the many vacancies that exist. Incentives need to be offered. At the moment we have the Job Seekers Allowance and the retraining allowance - moves in the right direction.
INFRASTRUCTURE
The new Hospital will alleviate traffic problems in Douglas when it opens, that would be a good time to look closely at the movement of vehicles around Douglas and to improve our traffic handling system. The development has been beset by problems and the overall cost keeps rising. This cannot be allowed to happen with future major projects. Appropriate Government Departments must make sure things are not allowed to spiral out of control.
The new Prison is not yet under way, but soon will be. Whilst it is not to be in Douglas we must ensure that the building will be in keeping with its surroundings. We do not want 20 foot concrete walls with razor wire and arc lights.
The Incinerator continues to cause disquiet. At a time when many countries are getting rid of the system, we seem intent on adopting it. Why?
The system of landfill is temporary at best, there are a limited number of holes to be filled. Re-cycling would provide a partial answer. Recently the bottles most of us carefully place in the green bins have actually started to be recycled - up to that time they were dumped in landfill sites. We could do the same with paper, food waste, garden waste, metals etc. Various countries use recycling bins for households - it would work here.
CRIME
There is cause for concern about the general crime rate. Comments have been made that the area is turning into an inner city environment. A strong reaction, but the crime rate is on the increase. Police foot-patrols act as a deterrent. It is hard to see what is happening when traveling at speed in a car.
Priory House, the centre for young offenders, is just outside the boundaries of the constituency. Reports suggest that a surprisingly high percentage of crime can be traced back there. The level of supervision needs improving.
In the UK the Youth Justice Board, after a 15-month trial has instituted a "Pay Back" policy - young criminals come face to face with their victims, and pay them back - in cash or time - a similar scheme could be operated in the Island.
Reports suggest that almost 80% of crime is drink related. We have just extended licensing hours dramatically. The two do not seem mutually beneficial and will require careful monitoring.
We do have a drug problem on the Island, I would like to see help for the users. Remove them and the pushers go out of business.
HOUSING and EMPLOYMENT
There is a problem with affordable housing on the Island. We have the lowest unemployment rate for 60 years and the need for skilled labour on the Island is still growing, bringing with it further demand for housing.
We live in a market driven economy, supply and demand dictate prices. There is no easy answer, suggestions include Government purchase of land with houses built and supplied at cost with a minimum period of occupancy of perhaps ten years. Resale prior to this would result in payment for the land then being made. The properties would only be available to first time buyers.
Most of the new building in Douglas consists of office accommodation, but many of the older buildings have upper floors that are, at best, used for storage. These used to be homes. They could be again, bringing life back to the centre of town.
Any development in towns and villages must remain in keeping with their surroundings. No more hundred house estates - rather small groups of four or five houses in different areas. Regeneration of towns and villages is a far better way than overwhelming them, with provision made for small shops and businesses, local pubs, all the items that make an area a community. There is a place in our Island for superstores, they serve a vital need, but not at the expense of the small local convenience shop.
RATES AND LOCAL AUTHORITIES
At the moment Douglas ratepayers are bearing the brunt of the cost of provision of facilities used by the whole Island. During the 1980's a resolution to abolish the domestic rate was approved, but was then side-lined. With the current exceedingly healthy state of the Government reserves this can now be implemented.
Equally the water rate is outdated. Ratepayers are paying for additions and improvements to services which should be funded by Government.
Over the years numerous studies have been carried out regarding the re-organisation of the Island's Local Authorities, yet none of them have progressed beyond report stage. We do not need more studies of the situation, we need to resolve it. With a population of 76,000 the Island does not require the number of different bodies we have to administer local matters. We have the opportunity to create a small number of effective bodies, while it might be unpopular with empire builders, let's do it.
ROADS
I have mentioned the traffic in Douglas with relation to the schools and hospital. Douglas is the centre on the Island for business, which brings enormous numbers of vehicles in every day. In comparison to other countries we do not have traffic jams, but traffic backed up from Quarterbridge to the bottom of Bray Hill in the morning, and from St Ninians to Alexander Drive in the evening is becoming a regular occurrence. Many of the roads in Douglas West are being used as "rabbit runs" and parking spaces for workers in the town. Whilst park and ride has been tried on a small scale, it is time to try again, this time with better controls and organization in place, on both sides of Douglas.
Some parts of the Island have "Home Zones" with traffic calming and slowing systems in place. These work. Some of our residential areas could be zoned, giving greater safety to the residents.
YOUNG PEOPLE
There is a general uncertainty regarding the youth of the Island. I am not uncertain - they are the future and I am in favour of nurturing and encouraging them to use their spare time in ways that they will find fun, but which do not involve violence or damage to property. Groups of young people can be seen on almost any night around the town, drinking & smoking. Something has to be done to give them alternatives. I am sure many people will say that everything has been tried, but times change and so should we. There is a good network of Youth Clubs on the Island but they are under-funded and under-manned. Peel Police have started a scheme teaching young people to restore bicycles and motorcycles, this is precisely the sort of idea deserving encouragement.
GOVERNMENT STRUCTURE
At present we have an imbalance in representation for the people of the Island. The urban areas do not have the same representation per head that the rural areas do. Moves to redress the imbalance in the past have been defeated but this does not mean that the idea is dead. The Democratic system is a fair one provided each vote is worth the same amount wherever it is cast.
The upper house of the Manx Parliament, the Legislative Council, is an appointed body. The voters of the Island have no say in its form or membership. Whilst it performs a valuable role I would prefer the voting members of the Council to be elected by the people.
I would be opposed to any attempts to remove the elected members of the Board of Education. These are people who feel strongly about education and serve a vital function. Often they are people who have been involved in the school system in one way or another and have valuable insights into its needs and requirements.

WHY ELECT MIKE PERCIVAL?
I have developed excellent communication skills over the years, and have the ability to listen, take on board what is said and find answers others may not see.
If elected I will actively press for:
Faster expansion of the secondary school system

Better further education facilities

Regeneration of towns and villages

Efficient re-cycling instead of incineration

Safeguards for the finance industry

Aggressively seek alternative types of industry

Encouragement of the specialised Tourist Industry

Reorganisation of Local Authorities and the Rating Structure

More police foot patrols and greater powers to combat drugs

Hold regular surgeries in the constituency

Maintain an open door (or telephone) policy
An MHK is elected to represent the people - I know I would be a good representative of the voters of Douglas West and would start as I mean to go on - voicing your concerns and fighting your corner.
During the period leading up to the election I am endeavouring to visit every house in the constituency. If you are out when I call, or you would like to speak to me please phone me on 625379.
In an effort to cut down on waste and help the environment, I am sending only one manifesto to each household - please let everyone take a look at it.
Thank you.

I am holding an open meeting at 7.00pm on November 16th in the upper room at Trinity Church, Rosemount. All voters in Douglas West are invited.

Please contact me on 625379, or e-mail me at mike@percival99.freeserve.co.uk, if you wish to ask me any questions, if you require an absent or sick voters form, or if you need transport to the poll on November 22nd

Remember, you have two votes.
Use one of them to vote for
MIKE PERCIVAL
FOR DOUGLAS WEST


Visit the web site at www.percival99.freeserve.co.uk
Published by D.M. Anderson, Ballamoar, Patrick, Peel, Isle of Man
Printed from the IoM Elections Website. www.iomelections.com
REPRESENTATION OF THE PEOPLE ACT 1995
PLEASE NOTE
The views and opinions stated within this manifesto are those of the electoral candidate and not those of 3 Legs Limited or its staff. Inclusion within this website does NOT represent any endorsement of this candidate by 3 Legs Limited.
3 Legs Limited is politically neutral in respect to this website and its contents. The above text was provided by the election candidate.
3 Legs Limited is not liable for any errors or omissions. E&OE